Mundi Blue
Your mobile toilets fresh!
At Mundi Blue you buy products to keep your mobile toilets fresh. We deliver a complete product line with focus to quality and environmental friendliness. Each product is specifically designed for the mobile sanitary industry. Choose from liquid and dry masking liquids and extra fragrance products and cleaning products in our webshop.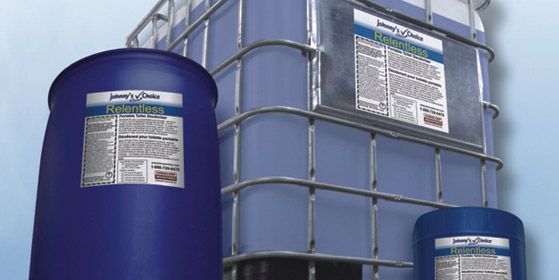 Masking Liquid
Maskeringsvloeistof (Relentless Liquid) is onze krachtigste vloeibare formule met een zeer sterke ge urbestrijding in mobiele toiletten. Deze toiletvloeistof is een sanitaire deodorant, goed te gebruiken bij veel overlast en hogere temperaturen in de zomermaanden. De Relentless Liquid is beschikbaar in 22,7 liter en 208 liter en daarnaast in verschillende geuren. De relentless Liquid is biologisch afbreekbaar en diepblauw van kleur.

Order here your Relentless Liquid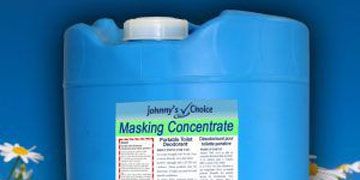 Masking Liquid
Deze Maskeringsvloeistof (Standaard Concentraat) is een vloeibare formule voor geurbestrijding in mobiele toiletten. Dit concentraat is van een minder krachtige samenstelling dan de Relentless en met name goed te gebruiken in de wintermaanden, wanneer geuren zich minder ontwikkelen in uw toiletten. Net zoals onze Relentless variant ook beschikbaar in 22,7 liter en 208 liter en daarbij in verschillende geuren. Alle producten zijn biologisch afbreekbaar en diepblauw van kleur.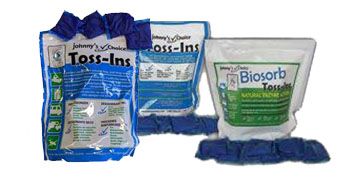 Toss-Ins
Our Toss-Ins products are from a dry composition wrapped in a water-soluble portion pack, developed to absorb smelly fragrances within mobile or camping toilets.They are available in 3 pre-measured sizes to meet the volume differences of each mobile toilet. Like our liquid products, these Toss-Ins are biodegradable and deep blue in color. Available in quantities from 40 pieces.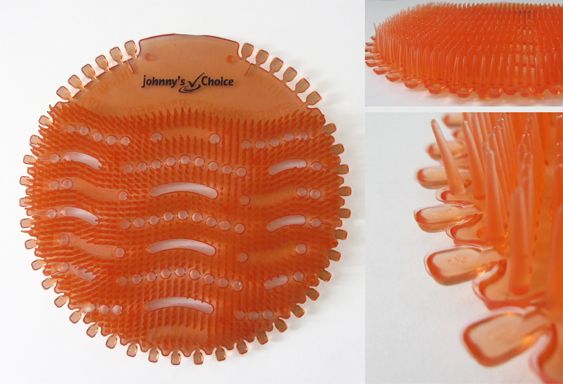 Urinal Screen
This Urinal Screens are unique, cost effective and safe. Removable day and month tabs remind when to change. Freshens with 10x more fragrance than vinyl urinal screens. Optimized bacteria reduce odors and surface build-up. Unique protrusions on top significantly reduce splashback and cleaning time.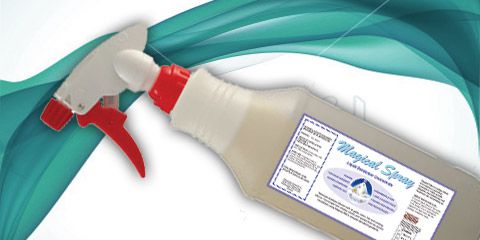 Fragrance Spray
Magical Spray is an air freshener liquid for an extra long-lasting fragrance boost in portable washrooms or toilets. Magical Spray can be used as a deodorizer or as extra fragrance for added odor control effectiveness. A nice touch at special events such as outdoor weddings, etc. Available in different fragrances.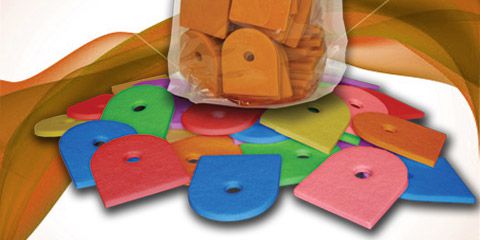 Fragrance disks

Sensory Grand Disk is a thick, large air freshener disk for an extra long-lasting fragrance boost in portable washrooms. Johnny's Choice Grand Disk's large size is unique in the industry for added effectiveness. Available in different fragrances
Why Mundi Blue?
Mundi Blue is focusing on companies servicing mobile toilets as the private consumers who use them on their caravan or boat. Our goal is to deliver high quality products to gain optimum comfort for our customers, with focus on sustainability and environment
Ons doel is voor kwalitatieve, duurzame producten te staan waarbij de klant optimaal conform ervaart.
For more information about our products and services please visit our webshop.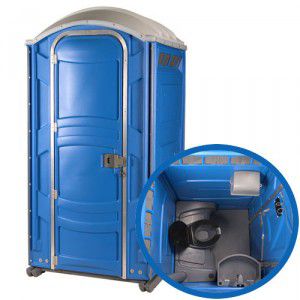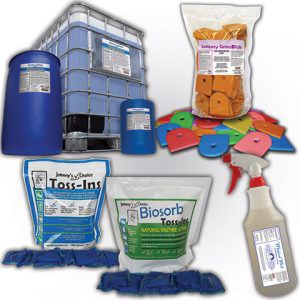 What does Mundi Blue sell?
With us you will find the most extensive range of products for mobile sanitary. Everyone can contact us; both large owners of mobile toilets and people with a toilet in the caravan or boat. Our products are qualitatively good and affordable for many target groups.
In addition, we find it very important that the products are harmless to the environment. That is why all our toilet fluids are biodegradable. They are also not harmful to the sewer or the pipe system. Our deodorant tablets also dissolve in the water without damaging the environment.
In short, for the best for your toilet and the environment you have come to the right place!